Facebook is under extreme criticism these days from its subscribers, its partners, social media activists and almost everyone else. The debate started from recent leak of news that facebook is collecting its customer's data from their mobile phones. An online campaign was launched #DeleteFacebook that spread across the world leading to estimated loss of $50 Billion in its market cap value.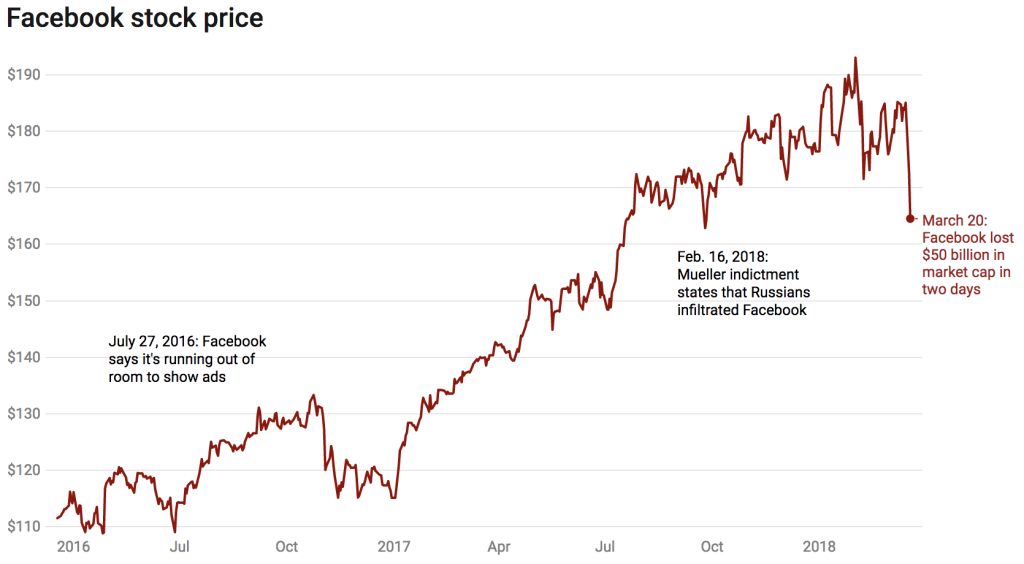 This was a major breach of trust. I'm really sorry this happened. We have a basic responsibility to protect people's data – Zuckerberg told CNN
Facebook is reportedly has accessed private data of around 50 million of its customers and shared with Cambridge Analytica firm that is reported to have worked for Trump's electoral campaign to influence customers.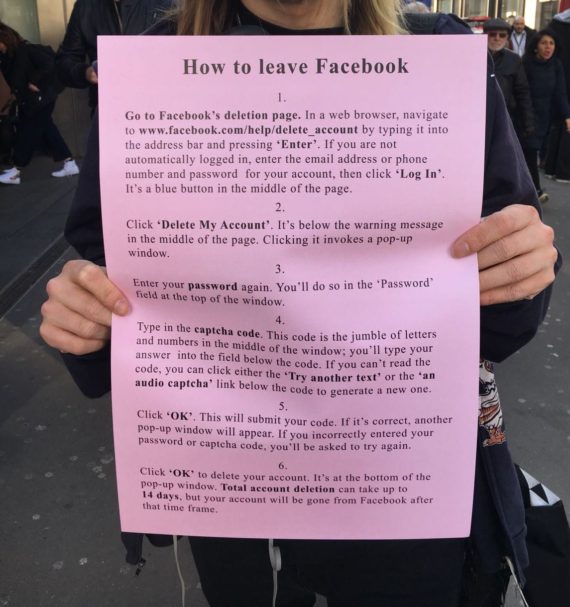 A protester explains how to delete facebook account with step by step process that is by design kept difficult to discourage subscribers to leave the idea of leaving facebook.
Some interesting responses came from celebrities of tech world like Brian Acton, the co-founder of WhatsApp who tweeted "Its Time" with hashtag #DeleteFacebook.
It is time. #deletefacebook

— Brian Acton (@brianacton) March 20, 2018
Most surprising response came from Elon Musk, the founder of Tesla and SpaceX who actually deleted the pages of his company from facebook after an interaction with Acton and a tweet who suggested Elon should remove his company's page which has following of around 5 million customers.
I didn't realize there was one. Will do.

— Elon Musk (@elonmusk) March 23, 2018
Definitely. Looks lame anyway.

— Elon Musk (@elonmusk) March 23, 2018
In the wake of this crisis, some companies decided to put their business relationship with Facebook on halt. Mozilla, known for web browser products, issued a statement encouraging facebook to strengthen its privacy settings.
We champion platforms and technologies that are good for the web *and* for people. We stand up for transparency & user control because they make the web healthier for us all.

That's why we're taking a break from Facebook.

More here: https://t.co/ofeyIwO1FN

— Mozilla (@mozilla) March 22, 2018
One of the largest banks in Germany called Commerzbank issued a statement that it would stop advertising on Facebook till further notice.
We are pausing our campaign on Facebook. Brand safety and data security are very important to us –  Uwe Hellmann (Head of brand strategy CommerzBank) told German business newspaper Handelsblatt.
Facebook is known for such unethical practices and has been experimenting with newsfeed of its followers in past.  Will it kill facebook? Unlikely. Facebook is too big and too important part of life of many of its followers to leave easily. But this debate is positive and will help regulating tech giants who have been privately selling their customer's data to advertisers.