Ever got into a situation where you needed to receive payments from abroad or wanted to send money from Pakistan to some other country? You must have explored the options and found them to be expensive and not so easy. Here is one solution that is easy and cheap. Xoom, a Paypal service makes inter-border money transfer easy like never before.
What is Xoom?
Xoom, founded in 2001, is a digital money transfer and remittance provider company. Using, Xoom, one person can transfer money to another in nearly 70 countries. In addition to money transfer, users can even pay bills (in few countries) and reload mobile balance. Given the performance and market coverage, Paypal couldn't resist to acquire them in July 2015. Now they are called a Paypal Service or simply Xoom. It operates as a separate service within PayPal.
Paypal does not operate in Pakistan but Xoom does, which is a Paypal owned company, and its coverage is in nearly 70 other countries
According to Xoom, they partner with proven companies in the country to provide convenient, safe, and affordable money transfers. Recipients can have money hand delivered, available for pickup, or deposited directly (options vary by country). They can pay using bank account, debit card, or credit card.
Xoom In Pakistan
Using Xoom, you can send money from Pakistan to nearly 70+ countries instantly and can also receive money in Pakistan from rest of the world in more than 2 dozen Pakistani banks via 'bank deposit' or 'cash-pickup' locations (~ 7,444).
What use-cases it solves for Pakistanis especially freelancers?
Receive money in Pakistan from rest of the world.

Send money from Pakistan to someone abroad (currently supports

70 countries

)
Xoom Digital Money Transfer Process
First things first, the minimum amount you can send per Xoom transaction is $10.00, while the maximum amount is $10,000. But these limints may not be available for all transactions. Transaction amounts depend on various factors, including but not limited to approval by the Xoom proprietary anti-fraud verification system, disbursement method, recipient country, and partner processing limits. Lets look at the send and receive processes with extra details for Pakistani users,
1- How to send money using Xoom, Pakistan or abroad.
You can always send money from Pakistan to someone within Pakistan, but if you want to send someone living abroad in 70+ countries, then Xoom also supports that.
The process of sending money to anyone is easy as 1+1=2. To put the process in few blocks of information, it looks like this,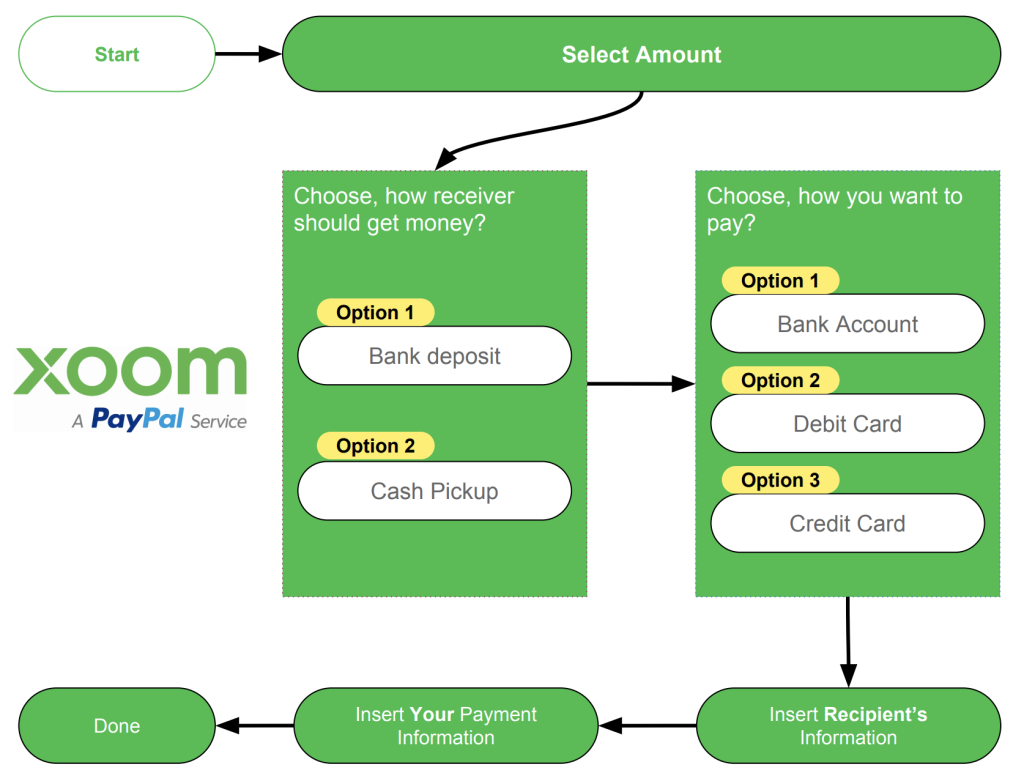 Bank Deposit option
If you want to send money to Pakistan via 'Bank deposit' to a particular bank account, Xoom supports almost all banks that operate in Pakistan. Here is the list,
Al Baraka Islamic Bank

Allied Bank

Askari Commercial Bank

Bank Alfalah

Bank Al Habib

Bank Islami Pakistan

Bank Of Punjab

Burj Bank
Citibank Pakistan

Dubai Islamic Bank

Faysal Bank

HBL

J S Bank

MCB Bank

Meezan Bank

NBP
Samba Bank

Silk Bank

Sindh Bank Limited

Soneri Bank

Standard Chartered Bank

Summit Bank

Tameer Bank

UBL (United Bank Limited)
Cash Pickup option
If you want to send money to Pakistan via 'Cash Pickup', the recipient can pickup cash (that you will send) from around 7,444 branch locations of these 6 banks,
Allied Bank

Bank Alfalah

Muslim Commercial Bank (MCB)

Habib Bank Limited (HBL)

National Bank of Pakistan (NBP)

United Bank Limited (UBL)
Money is ready right away at thousands of pickup locations. All your recipient needs is a valid ID and the Xoom transaction number to pick up cash.
2- Requesting Money in Pakistan
The process of requesting money in Pakistan (or any other supported country) is quite simple. It starts with an email request that you send to the person from whom you are requesting money.
To receive money in Pakistan, you can create a 'Money request' by entering the email address of a person, who will send you money. The money can be picked up from bank branches of the following banks,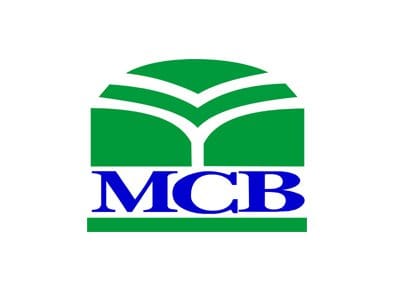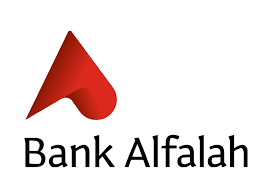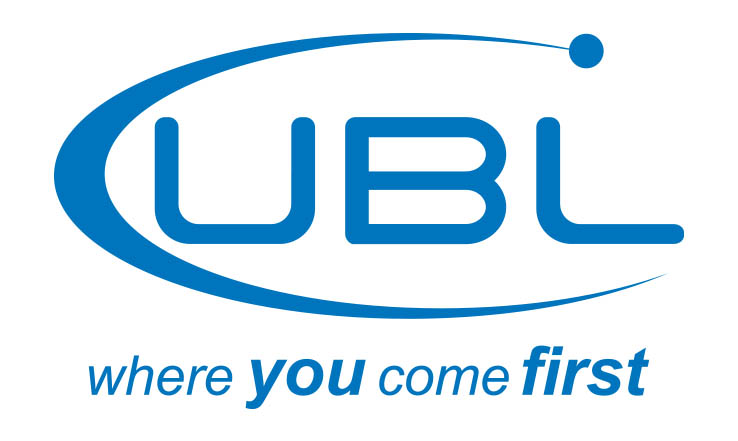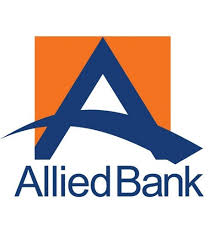 * Condition is, the sender should also have a Xoom verified account.
Benefits of Xoom
Instant bank deposits:

Instantly deposit money into your loved one's account, 24/7/365. Banks include HBL, MCB, Bank Alfalah, and more.

Instant cash pickups:

Money is ready right away at over 4,200 pickup locations. All your recipient needs is a valid ID and the Xoom transaction number to pick up cash.

Same-day deposits:

Send money to any National Bank of Pakistan rupee account. Your deposit will get there the same day (when sent Monday-Friday by 4:30 p.m., PKT).

$4.99 or fee-free transfers:

When you pay with a bank account, the fee is only $4.99 to send up to $1,000. Transfers over $1,000 are fee-free!

Track your transfer:

You can track your ongoing transaction here:

Track Transaction

Cancel a transfer:

You can cancel an unfinished transfer without any fee.

Email Notifications:

When your money transfer request starts, the sender and receiver get all sorts of notifications until the transfer has successfully concluded so that you are up-to-date.
Limitations of Xoom
Besides all the benefits and good things about it, there are few important limitations that you should be aware of,
You can send money from US to Pakistan but Xoom does not support sending money to US from any country.
You cannot pay in Xoom using Paypal. Xoom clearly states that, they are part of Paypal but they operate mostly separately. But they do support paying using paypal linked debit/credit card or bank account.
The amount that you can send or receive depends on many factors; to make it simpler to understand, Xoom has provided a list of limits which are applied on the amount of money that you want to send. Read more here https://www.xoom.com/sending-limits
You can send 3 requests per day (up to 10 requests per month).
There might be other shortcomings of the service as well that we are not aware of, if you do know about them, dont forget to mention in the comment box at the end of the article.
Xoom Transfer Fees
For any money transfer, Xoom charges starts with a minimum fee of 4.99USD.
In reality, the fee structure is dynamic and it changes with changes in exchange rate, currency involved, and amount size. For convenience, Xoom provides fee calculator for each country, here is one for Pakistan
Fee Calculator for Pakistan: https://www.xoom.com/pakistan/fees-fx
Fee-free when you send more than $1000 and pay with a bank account
How secure is Xoom?
Online transactions: Apart from 128-bit end to end encryption and firewalled servers, Xoom uses a VeriSign SSL Certificate to secure information for transmission over the Internet.

Regulation: Since, Xoom is a service of PayPal, Inc., a licensed provider of money transfer services. All money transmission is provided by PayPal, Inc. pursuant to PayPal, Inc.'s licenses. As a money service business, PayPal, Inc. is regulated directly by the federal government and by various U.S. state governments and agencies.

Money back guarantee: Xoom gives guarantee that your money will be received by your recipient, or we'll refund your transaction in full.

Partners & Players: Xoom works with major banks and leading retailers worldwide like, Bank of America, Citibank, HSBC, Interbank, Metrobank, Philippine National Bank, Wells Fargo and Victoria Mutual, among others.