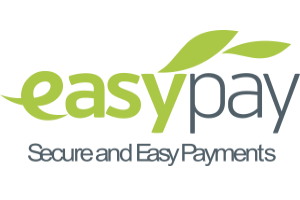 Easypay Signup
Merchant Signup
Supported methods
- Credit/Debit card,
- Easypaisa Mobile Account
- Easypaisa Retailer

Time Estimate for Returns
- 6 days -Credit/Debit card
- 1 day - Easypaisa Mobile Account
- 3 days - Easypaisa Retailer
Fees
3% - Credit/Debit Cards
2% - Easypaisa Shop
1 % - Mobile Account
Security
- Fraud detection algorithm
- Card Validate
Integration Time
2-4 weeks
Contact Support
- B2B: via Product Manager
- Other (easypaysupport@telenorbank.pk | 111-003-737 | 3737 (Telenor))
Easypay is among the pioneers who have greatly changed the payment industry landscape in Pakistan. They are the first ones who have not only developed the technology but have also created awareness of these services among masses through their aggressive marketing campaigns with e-commerce players.
We are reviewing features offered by Easypay payment gateway for the benefit of our readers.
Accepted Payment Instruments
    

Credit Card (Local & International from schemes like VISA, MasterCard, CUP,

 JCP etc.)

    

Debit Card

    

Easypaisa Mobile Account

    

Easypaisa Retailer
Payment Returns
Easypay PG doesn't offer auto reversal. It's a manual process and takes some time before transaction is reversed as given below:
Credit/Debit Card – 6 working days

Easypaisa Mobile Account – 1 day

Retailer  – 3 days
Fraud Management Controls
There are multiple fraud detection controls in place. For example, it detects multiple tries from the same card and has capability to block such attempts. It also has the flexibility to block payments from specific banks or countries.
It detects fake credit and debit cards or ones that are expired or blacklisted by the payment schemes. This is a very good feature and gives peace of mind to merchants.
Signup Process
Signing up process is easy.
To avail these services you first need to become Easypay merchant which is an easy process itself. You can apply to be merchant by filling in the signup form available on Easypaisa website (Merchant Signup)

You will be evaluated by the team before they contact you for further details. Evaluation is based on running business, privacy policy, delivery policy etc. Businesses need to comply with policies before they can be approved for next step.

Based on evaluation, you will be assigned the type of account suitable to your needs. Following are the accounts that merchants are assigned.

Low to Medium Scale Merchants : Low limit mobile account (L0)

Large Scale Merchants: High limit mobile account (L2)

Once you are verified and merchant account is opened, the integration process will start
Turn Around Time for Merchant Signup
As claimed by the contacted team, it takes 2-4 weeks to process the application and if your developer is skilled and equipped, it takes 2-3 hours to integrate. Be sure that you are technically ready, before you apply, to reduce the integration time.
Pre-requisites to apply
Before you apply make sure that:
You have a running business in Pakistan with live website

You have privacy, refund and delivery policies defined and mentioned on your page

You have SECP certificate available in case you fall under big size businesses category

You have the valid CNIC
Pricing
Currently, following rates are charged by Easypay on transactions. These rates can vary a bit.
Credit & Debit Cards – 3%

Easypaisa Mobile Account  – 1%

Easypaisa Shop (Token Based Payment) – 2%
There is no signup fee.
Other Features
Easypay payment gateway offers cool features like supporting bank level discounts. For example, if you have a deal with a certain bank to offer some discount, Easypay gateway will support this offer with minor development efforts.
Customer Support
All merchants are given a contact number of product managers who they can call directly in case of any issue. This helps merchants avoid going through time consuming help lines before they register their complaint.