In the last post about Shopify, we discussed the basics of Shopify, and how can it help you reach out to your customers without any coding knowledge. This post will take you through the basics and help you get your first e-Store set up and running without having to write a single line of code.
Kickstart with a signup
To have a solid footing in the e-Commerce domain, you'll need to do a couple of things first.
Make sure to come up with a unique and attractive name for your store. It will help your customers remember your store with ease.

Secondly, establish a trend for your product listings. It will make it easier for your customers to browse through your products and help establish a theme for your store.
Signup: Now go ahead, sign up with Shopify. Add the store name that you've decided on, add some information about yourself and you are ready to get started. After logging in, you'll get to your administrative dashboard as below,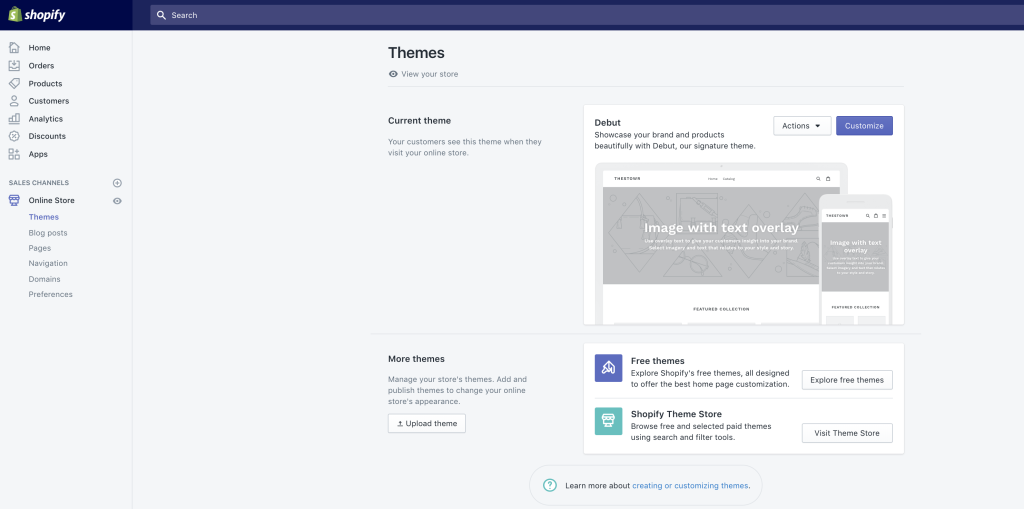 How to add products in your Shopify store?
Shopify is a very well thought out platform. When you log into your store's admin dashboard for the first time, it will walk you through everything that you need to do. In order to add products to your store, you need to:
Navigate to 'Products' and then click on the button labelled "Add Product"

Add the following information about your product:

Title

Description

Images

Pricing

Inventory

Shipping

Once done adding the information, hit the save button.
  
How to customize the look and feel of your Shopify store?
Once you are done adding products, navigate back to the main Home dashboard and click on the button 'Customize theme' in order to customize your online store to match your brand.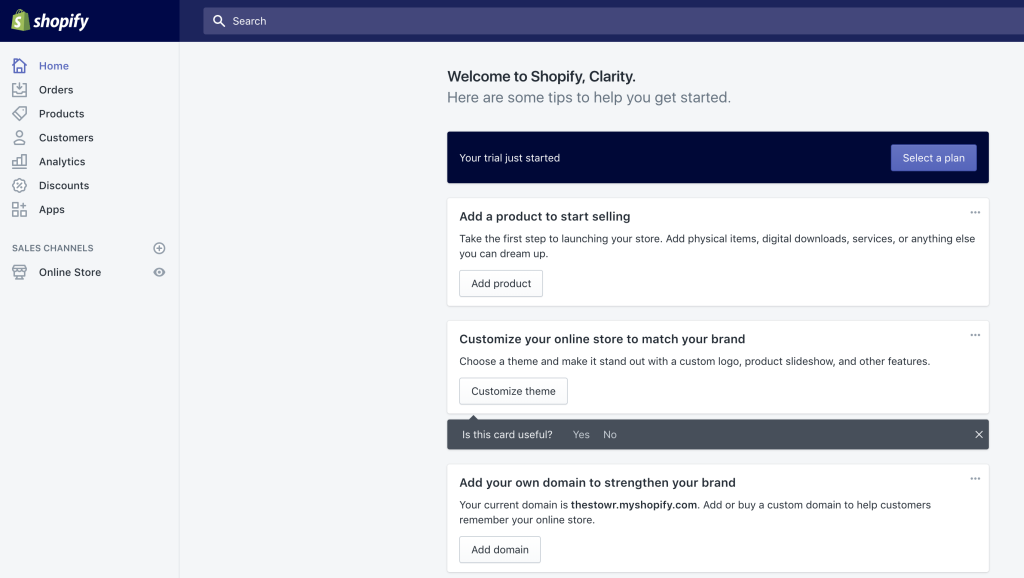 In this area, you can customize anything about your store. You can upload your own logo and change colors, for starters. It can take some time getting your desired look but it doesn't require you to write any sort of code. On top of everything, you can customize the look and feel of your homepage and product pages separately.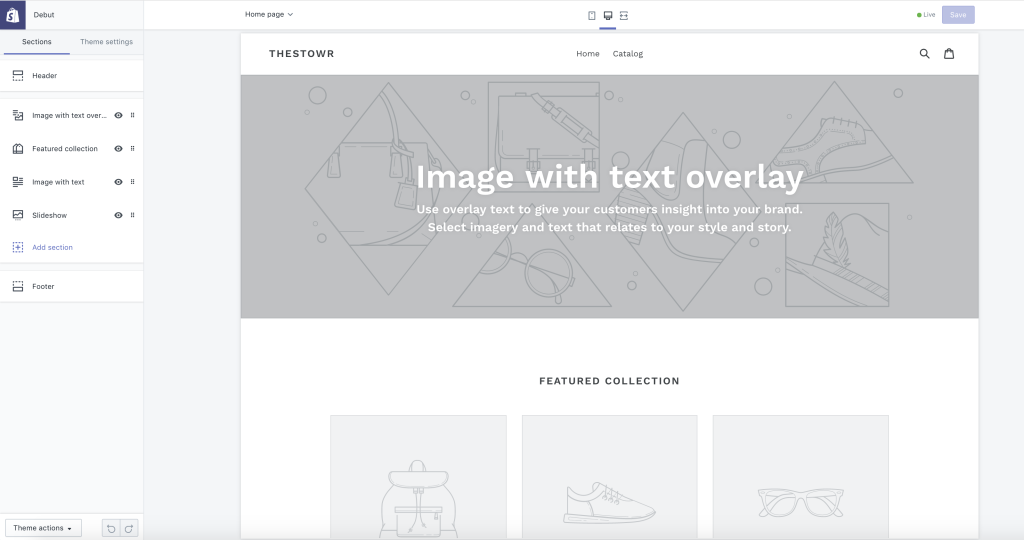 You can customize the looks yourself, or you could navigate to the theme store to browse through a wide variety of free and premium themes for a range of pre-made looks.
How to activate payments on Shopify?
Now the fun part, on the Admin Dashboard, there is a tab on the left titled "Settings". Like this,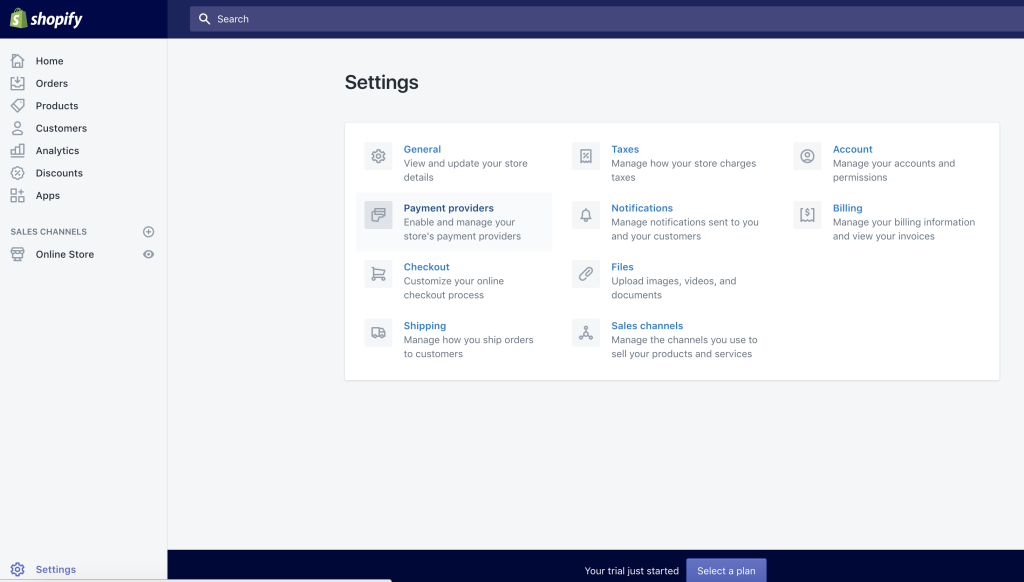 Once in here, you will find the link to "Payment providers". Clicking on it will provide you with the options Shopify accepts.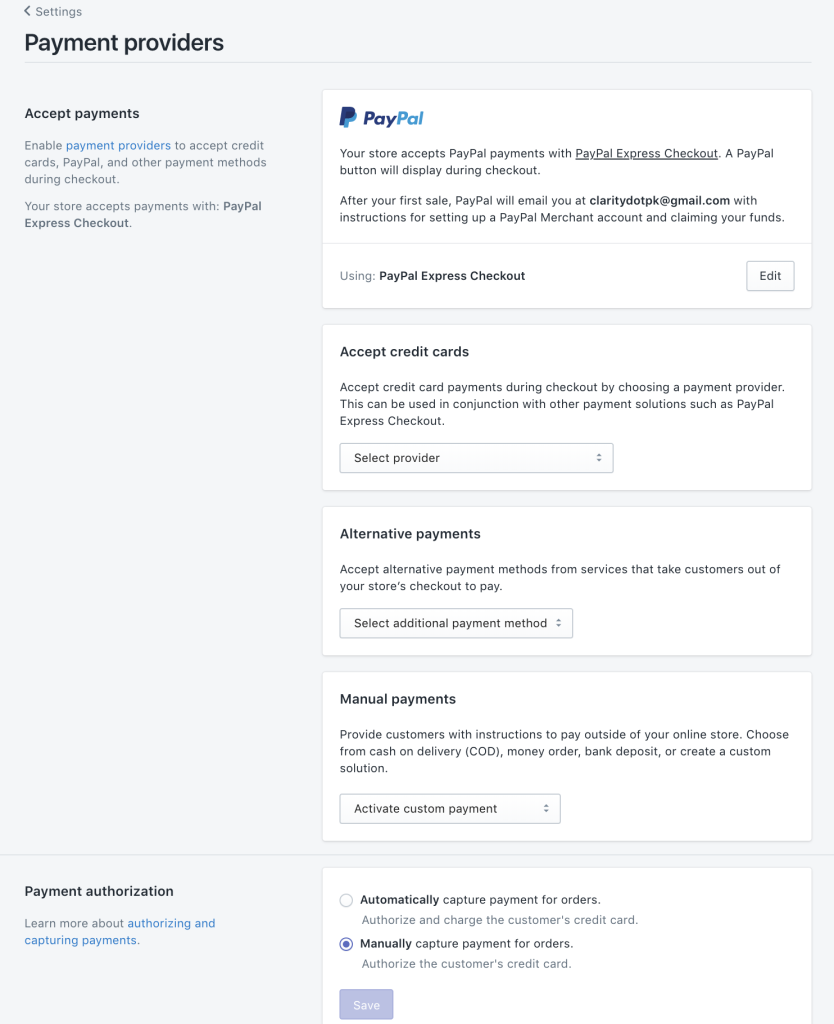 Here you can connect the payment gateway of your choice with your store, or you could just opt for the payment gateway by Shopify, which is super easy to set-up. In case you are stuck at any step, you can find detailed instructions here. Officially, there are four payment gateways supported by Shopify in Pakistan:
2Checkout
BitPay
Coinbase Commerce
GoCoin
But, in Pakistan, you can use other options, for which you have to use custom payment method like COD. Some of the payment solution providers in Pakistan do have a plugin-based method to integrate shopify, like Easypay and JazzCash will also have a plugin soon.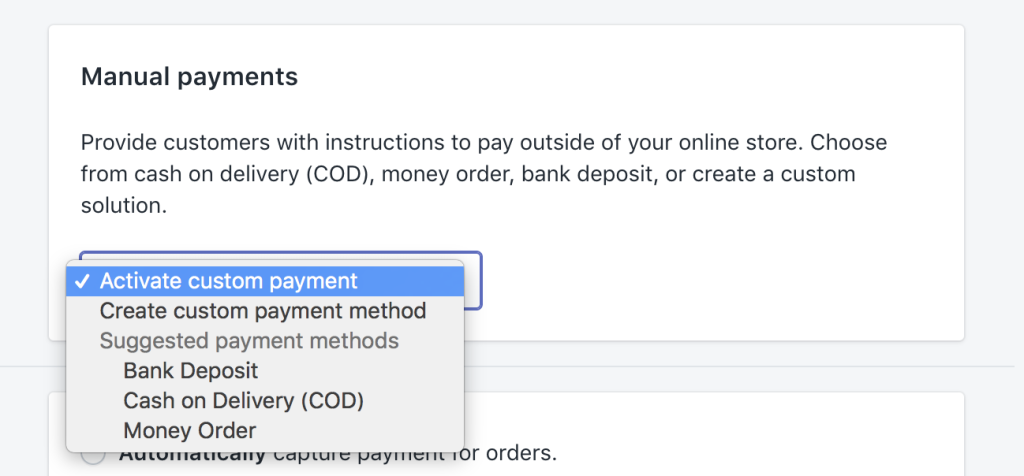 How to setup domain for your Shopify store?
Another important step in this setup is to fix the domain for your store. With the above things out of the way, you'll need to get a domain name for your store first. You have two options for that: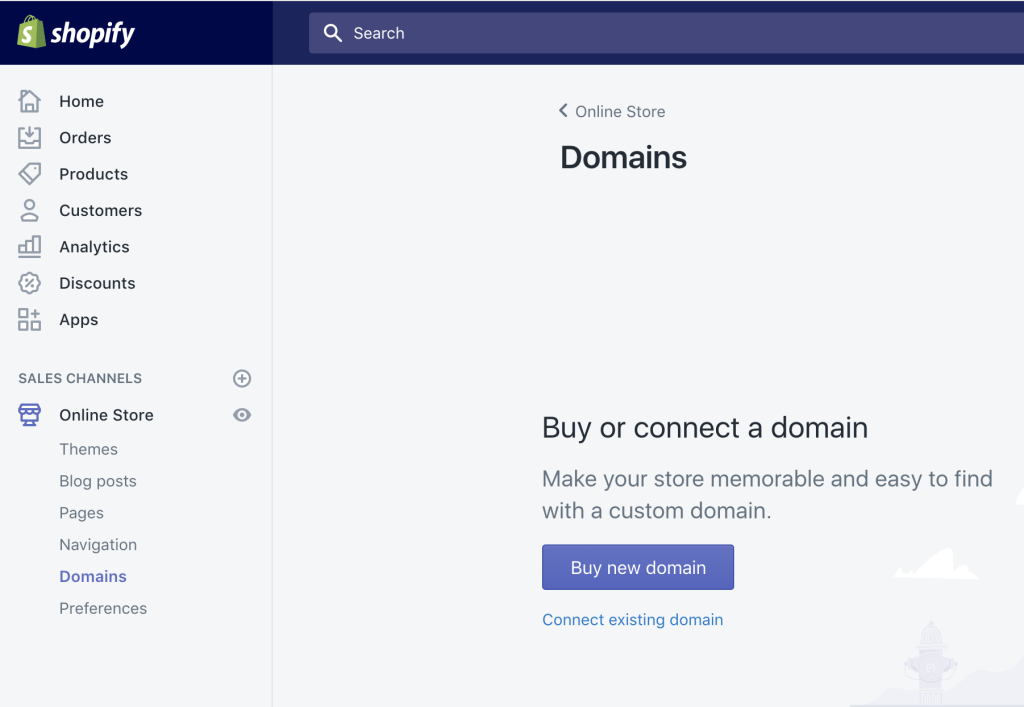 Buy new domain: You can either buy a domain name from within Shopify interface or buy on any other registrar. Have a look at what thinking process goes in selecting and registering a domain in Pakistan. Once purchased, you'll need to have it linked to your store (if not purchased at Shopify). You can find detailed instructions for it

here

.

If you don't already have a custom domain, then you should purchase your domain through Shopify. Shopify offers transparent pricing with no hidden fees. Your domain is automatically set up for you, and you keep ownership even if you leave Shopify.

Connect existing domain: To setup your existing domain, you can follow the guide here
After you have done the above tasks with your satisfaction, you are ready to launch your store. Congratulations on your new webstore!