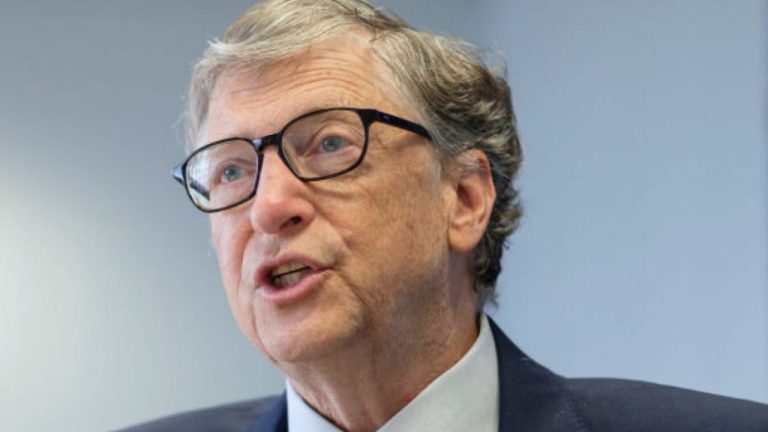 Microsoft founder Bill Gates is no longer a bitcoin bear. He has now taken a neutral stance on bitcoin as an investment. However, as an innovation, he says that cryptocurrency is one that the world would be better off without because it allows for certain criminal activities.
Bill Gates Changes His Mind About Bitcoin
Bill Gates spoke about bitcoin and cryptocurrency in two separate interviews Thursday. One was with CNBC where he was asked what he thinks about bitcoin "in the context of climate change seeing how bitcoin takes an enormous amount of energy to digitally mine." Gates simply replied:
I don't own bitcoin. I'm not short bitcoin. So, I've taken a neutral view.
"Bitcoin can go up and down just based on the mania or whatever the views are, and I don't have a way of predicting how that will progress," Gates continued.
The Microsoft founder added: "I do think moving money into a more digital form and getting transaction costs down, that's something the Gates Foundation does in developing countries. But there, we do it so you can reverse the transactions so we have total visibility of who's doing what. It's not about tax avoidance or illegal activities."
Gates has been no fan of bitcoin. In an interview with CNBC in 2018, he, Berkshire Hathaway CEO Warren Buffett, and vice chairman Charlie Munger talked about bitcoin being worthless.
"As an asset class, you're not producing anything and so you shouldn't expect it to go up. It's kind of a pure 'greater fool theory' type of investment," Gates remarked. "I would short it if there was an easy way to do it." BTC was trading at around $9,300 on that day. Since then, the price of the cryptocurrency has risen almost 511% to $56,805 at the time of writing.
Bill Gates Thinks the World Is Better Off Without Cryptocurrency Innovation
Another interview published Thursday where Gates talked about cryptocurrency was with The Wall Street Journal. Responding to the question, "What's the one tech innovation the world would be better off without?" he said:
The way cryptocurrency works today allows for certain criminal activities. It'd be good to get rid of that.
However, Gates quickly added, "I probably should have said bioweapons. That's a really bad thing. We shouldn't have technology for that."
According to Forbes' real-time list of billionaires, Gates ranks fourth with a net worth of $124 billion. The first on the list is Amazon CEO Jeff Bezos with $189 billion in net worth, followed by Tesla and Spacex CEO Elon Musk with $182 billion, and then Bernard Arnault with $159 billion.
Meanwhile, Microsoft has been granted a patent for a "cryptocurrency system using body activity data." This crypto-mining system leverages human activities, including brain waves and body heat, when performing online tasks such as using search engines, chatbots, and reading ads.
What do you think about Bill Gates' remarks regarding bitcoin and cryptocurrencies? Let us know in the comments section below.
—
First published here