Music Streaming, a domain currently ruled by Spotify and Apple Music is now ready to be conquered by YouTube. YouTube, whose music products and streaming capabilities are considered abit over complicated and continuously changing is yet again being updated and is revamping itself as a standalone streaming music service.
Youtube Music – Features
Whether it's listening to audio music alone, watching music videos or discovering new music and covers, everything will be available here.
The new youtube music search is equipped with lyrics search, natural language search and whistle search – thats right!
The official versions of songs, albums and artist radio, along with the music videos that are expected to be present in YouTube, will also be available in the YouTube Music.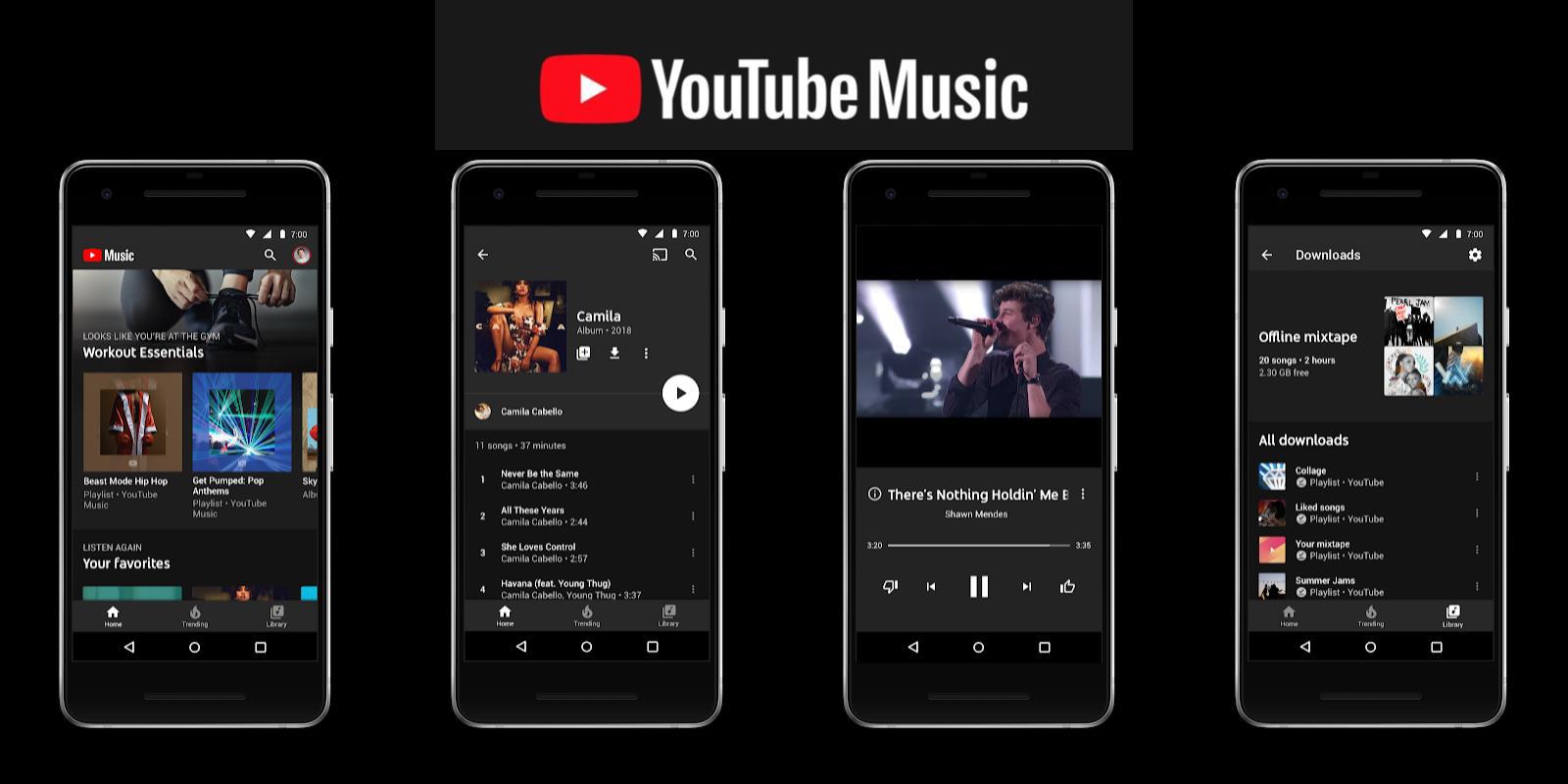 Youtube Music – Google's New Music Service  – Photo Credits 9to5Google
The Cost
Youtube Music will start from $9.99 monthly fee with first month as free trial. This fees is only applicable to US market and it will differ for other markets.
Youtube Premium will be $11.99 monthly fee.
Youtube Music Vs Google Play Music, Youtube Red, & Youtube Premium
Google's current music service, Google Play Music, is still actively streaming music and podcasts but it will be replaced by Youtube Music. On the other hand, Youtube Red, the subscription based video service that shows youtube originals and movies, will be rebranded to Youtube Premium with a bunch of features including ad-free videos and offline mode for videos.
In essence there will be Youtube Music (audio) and Youtube Premium (audio & video)
This new service, which includes a new app and music desktop player is supposed to be launched on May 22nd in United States, Australia, New Zealand, Mexico and South Korea with more countries to be coming online soon. There will be variety of paid and unpaid options including ad free version and a paid premium version offering a lot of added functions.
Keep the music and videos playing, with no interruptions, on all your devices – mobile, desktop, or TV.
Stay tuned for the service to be launched in other countries including Austria, Canada, Denmark, Finland, France, Germany, Ireland, Italy, Norway, Russia, Spain, Sweden, Switzerland and the United Kingdom.