While developing or planning for a WordPress website design there are several steps from picking up a hosting provider, domain purchase, selecting the suitable theme and then creating an appealing masterpiece website. But what to do when it comes to an e-commerce business website? Yet there is an important decision to make: WooCommerce or Shopify. As the internet has plenty of options for a specific problem so it is obvious in this case too, but WooCommerce and Shopify are two most popular and undoubtedly giants in the game. 
In this article, we'll pit them against each other to dig out which comes out on the top.
What is so unique in both?
Let's compare both first;
WooCommerce 
An open-source e-commerce platform integrated with custom WordPress development services, which amplifies the Content Management System (CMS) and aids you to run an online store using the most loved and used WordPress platform.
Shopify
An e-commerce platform that can also be termed as jack-of-all-trades as it provides the solution in creating online stores, product management and payment receiving by a single facility.
Feature Highlights:
| | |
| --- | --- |
| WooCommerce | Shopify |
| Besides hosting, it is free | Offer multiple plans, starting from $29 |
| You need to buy your own domain | It offers free myshopify.com domain, that is free with all plans |
| Supports limitless products | Supports limitless products |
| Charges depends on the payment procedures | Charges a precise fee for all costs |
| It offers extension system both free and premium just like WordPress plugins, that adds extra functionality in your store  | It possesses its own app shop, that aids in boosting the functionality of the online store |
| Developers ensure support provision | |
| Free and Premium Themes are available | Free and Premium Themes are available |
| It also provides SSL support | Each plan comes with SSL support |
| It can also be integrated with Google Analytics using the plugin | Offers its very own analytics system and can also be integrated with Google Analytics |
What to look for in your eCommerce Platform?
As we have precisely discussed the main features of both platforms; let's now take a simple guide of the points we have to look after while choosing an e-commerce platform; following key aspects must be kept in mind before taking any decision.
Cost: What costs you before starting a fully functional ecommerce store?
Easiness: For a beginner, easiness must be taken into account
Payment Methods: Platform must support multiple payment methods
Integrating Addons: The extent of intermixing with tools that aid in boosting your business
Scalability: Ability of platform to scale with the growth of your business
Discussed above are the very major and main factions that have to be kept in account while considering e-commerce platforms. However, it purely depends on your requirements. You may also add options like delivery, record management, billing, duties and dropshipping etc.
Cost of both Platforms:
WooCommerce:  
To start an online store you need a domain name that costs from normally $9/year, SSL Certificate that costs from very basic (5$/year) to premium ($120/year) and also a WordPress hosting account. Thanks to multiple web hosting providers who offer particularly WooCommerce hosting plans that eventually reduce the overall cost. 
Shopify: 
Indeed, Shopify makes it super easy for a beginner to start an online store. Shopify offers its services categorized into Basic, Upgrade and Advanced Plan in $29, $79 and $299 respectively.
Easiness in use:
WooCommerce:
Unlike Shopify, WooCommerce isn't a hosted platform that means you have to keep an eye on updates, vigilance in backups and also to make sure that your website is secure and safe. Although, several plugins can fulfill these tasks for you and can be installed for ease.
Shopify:
As we discussed in the upper section, Shopify is an entirely hosted platform that permits installation, management, backup, and update of the software. There is nothing to worry about safety, recital, backups, and compatibility issues.
Payment Methods:
WooCommerce: 
PayPal and Stripe are the default payment methods at WooCommerce, moreover it also supports other notable payment services providers via extensions. It ensures provision to almost all local and less prevalent payment services still there is a freedom for payment services providers as they can create add-ons to gain support from WooCommerce.  
Shopify:
Now, Shopify has its own payment provision called Shopify Payments (powered by Stripe) moreover it supports multiple payment options to receive payments. Shopify also provides support to almost all notable third-party payment providers.
Unfortunately, there are no 'official' WooCommerce PaymentMethod extensions for Pakistan, it can be seen here.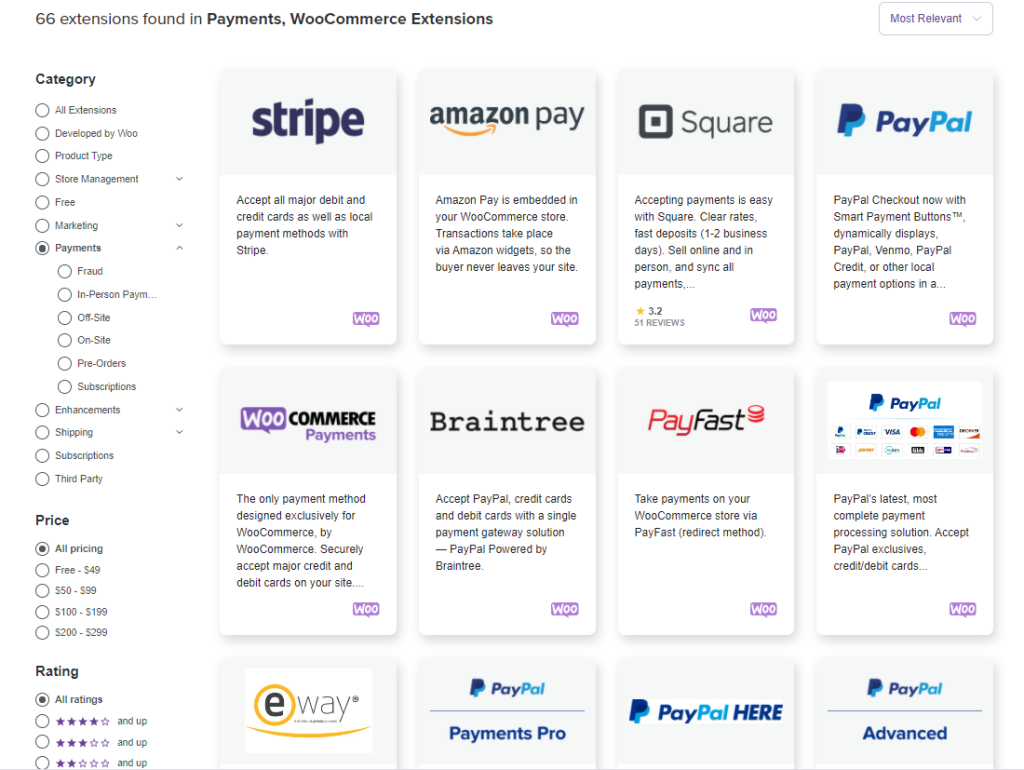 But there are few fintechs that do offer wordpress woocommerce plugins at wordpress plugins page,
Integrating Add-ons:
WooCommerce:
We know that WooCommerce is an open-source integrated platform built on top of WordPress that automatically gives access to thousands of free and premium WordPress plugins that are easy to install. Furthermore, you can hire a developer for personalized plugin development and then integrate it with your website there is no limit for that too.
Shopify:
Shopify provides development API and also the App Store which allows you to purchase third-party extensions for your online store. There are thousands of apps in the store almost covering all features that might be the solution for your problems. Apps are both free and paid, free apps permit integration of your online store with their APIs and paid comes with their specific pricing or monthly, semi-annual and annual subscriptions.
Scalabity:
WooCommerce:
WooCommerce is a self-hosted platform and it makes you in charge of taking care of updates, backups and safety of your online store. Now, it must be kept in mind that your WooCommerce hosting plan might run out of resources when your store will gain traffic. Better Management and efficient use of resources assure less pricing of WooCommerce hosting and also aid in the growth of your business.
Shopify:
Shopify puts the burden of performance, security and scalability on itself, you don't need to worry about that. If you feel that your online store is getting traffic and your business is growing, simply upgrade to Shopify advanced plans. The infrastructure of Shopify aids to manage the growing business with downtimes, data backups, software updates and safety, moreover Shopify offers Enterprise services in Shopify plus plan. Now, this almost removes the exertion needed for creating an online presence of your venture rather it adds costs to your online store. This will definitely increase your expenses but you have to manage and plan things accordingly. Now, this cost can be easily countered by you and your efficient resource management.