It was a delightful morning for the Nayapay executives as Sindh Bank granted in-principle approval to operate as an Electronic Money Institution (EMI). As per the press release from the company, this comes as a delight for all the customers who have been following Nayapay.
According to the press release, due to this approval, the company can now establish a pilot phase of transactions. These transactions will be managed in a controlled environment and will be under the supervision of SBP. Furthermore, these transactions will lead to the official launch of the company's permanent services in the country.
Nayapay
The press release said:
"NayaPay places great emphasis on customer convenience and has partnered with leading banks and other aggregators. It will facilitate users with multiple avenues for cash withdrawal, loading and bill payment."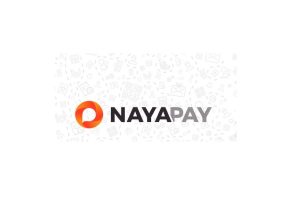 According to Nayapay, the customers will now be able to perform "hassle-free" transactions via their e-money accounts. An e-money account will allow the users to withdraw cash through the Nayapay app and the connected debit card. Furthermore, the e-money account will also provide the service to pay to the Nayapay merchants directly.
Including paying bills and sending cash, the customers will also be able to transfer money through a secure EMVCo. QR code.
The NayaPay Chief Executive Officer, Danish A. Lakhani had some kind words to share with Nayapay's customers. According to the CEO, Nayapay's inclusion in Pakistan's financial sector will be high sufficient. Not to mention that the use of E-money will simplify financial services and will become more convenient for the customers.
He believes that Nayapay is a home-grown platform. His company will always find something to continue driving its motivation no matter what.
Moreover, this will help local users connect with international clients.