Recently, JazzCash launched pilot of its QR code based payment called QuickPay through Mobile Account in partnership with MasterCard. Previously, Finja also introduced QR payments through its wallet SimSim. Definitely, a step in right direction. While many initiatives have been taken by Banks in general and specifically Mobile Financial Services industry in realm of payments, unfortunately, digital payments' adoption rate is still very low. Quick boosts through aggressive discount offers has been the only way to lure customers to digital payments so far. This heavy spend on discount offer is firstly not sustainable; secondly, the upside observed during the campaign period tapers off as soon as the offer ends and the payment method goes back to Cash, the much loved way for Pakistani customers to make payments.
Payments by QR Code – JazzCash & SimSim Wallet  (Photo credits: JazzCash, SimSim)
While a complete shift in how customers pay will take its due time – there is valid question about what will make customers try the digital payments. Previously, we saw NFC based payments being pushed by big players like JazzCash and Easypaisa. That love affair did not last long and many issues sprang up related to distribution and activation of NFC tags for customers. Acceptability of NFC payments on devices was another challenge making payment providers to lose interest in this technology that is still being tried in rest of the world.
QR Code based payment is a new hope for the industry. QR payments do not require any hardware or physical device, solving the major issue with NFC based payments where customers need to have NFC tag linked to their mobile account and merchants to have special NFC enabled device. After massive success of WeChat payments based on QR code in China and Paytm success in India, the Pakistani industry is making its bet on QR to lead way to much needed breakthrough in digital payments.
While, China and India have success stories but it will be imprudent not to take into account other factors at play. WeChat (instant messaging, commerce and payments service) is huge in China, with over 900 million active customers per month. The sheer size of it is a force behind success of QR payments. Furthermore, the widespread network of merchants accepting QR payments and marketing muscle of the giant have been critical success factors. We don't see something of this scale in Pakistan. The market is fragmented when it comes to services and there is no one-stop-solution with critical mass of customers with overarching success.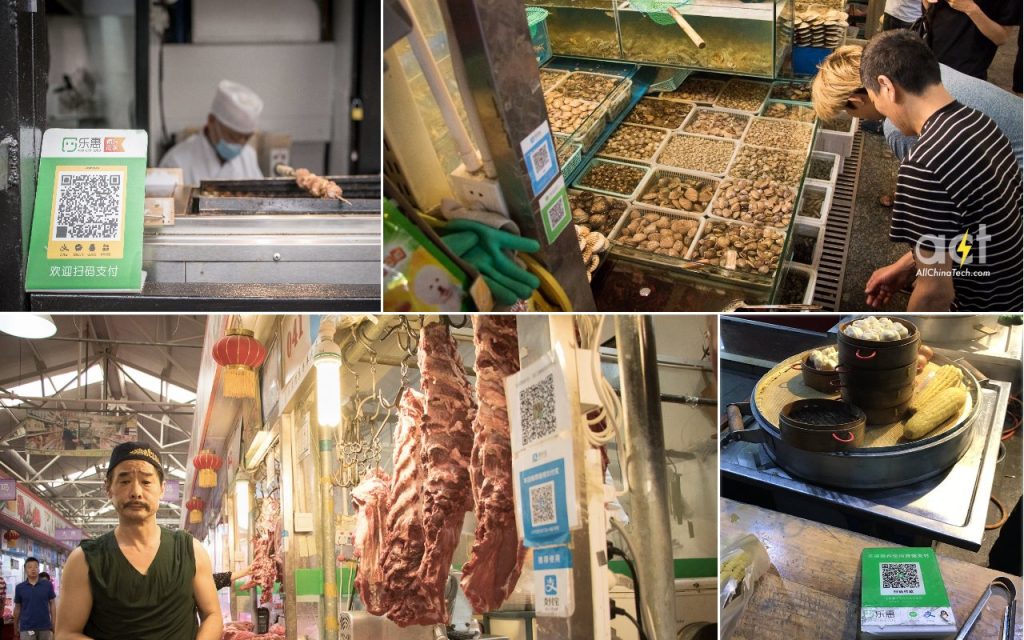 QR stickers on roadside vendors in china (Photo credits: saccsiv, medium, twitter/ruima)

China's WeChat app with payment flow (Photo credits: chozan.co)
In India, demonetization policy has led to a massive and quick awareness of the mobile wallet  and payment services that is not possible in otherwise normal circumstances. BharatQR was government led initiative in partnership with MasterCard and VISA to promote open loop payments. The initiative further boosted confidence of payment providers who invested their resources to launch and drive QR payments in the country. Unfortunately, we don't see any such initiative implemented so far at a national level by government of Pakistan.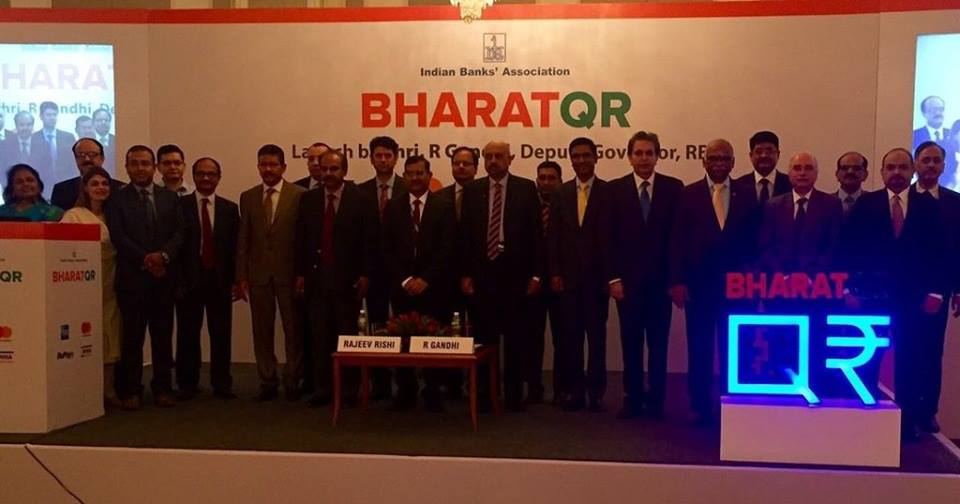 India's BharatQR Initiative (Photo credits: bharatqr)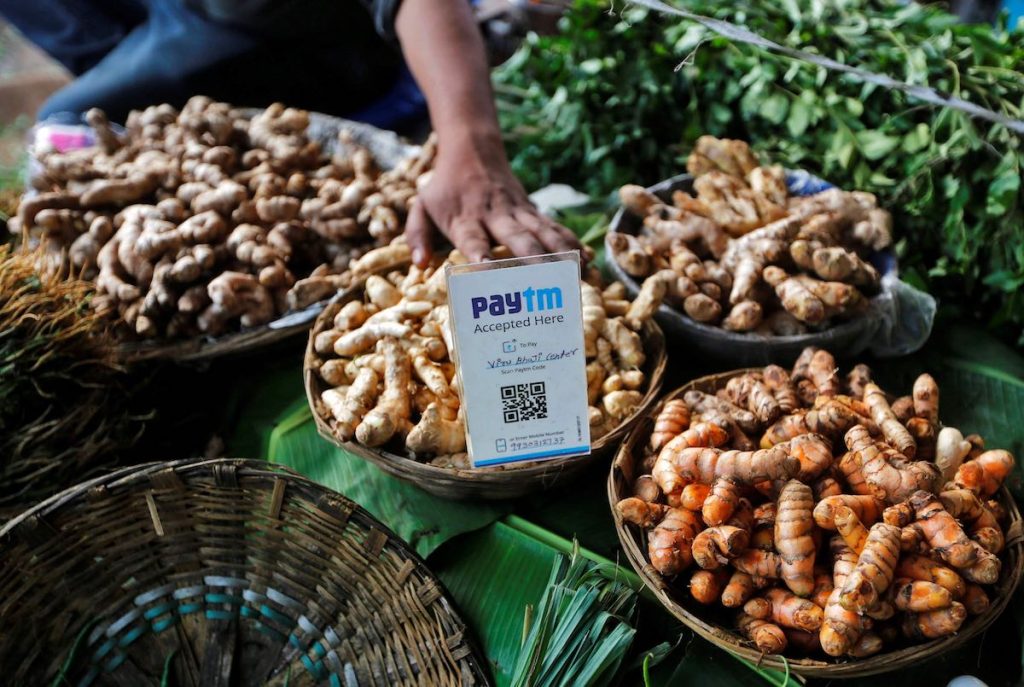 QR stickers by Indian startup PayTm on roadside vendors (Photo credits: disruptive)
In Pakistan, while some payment providers have launched this method of payments and other players are also gearing up to introduce their version of the same soon, the commitment and conviction to drive QR payments is yet to be seen. The game doesn't stop at product launch. Rather it only begins and the one who can build the network of merchants accepting payments faster along with awareness of customers will win the race.