Archive Technologies, a Islamabad based company, offers an excellent and advanced storage facility. If you are worried that your hard copy records, computer media storage or any other record storage requirements are increasning and you cannot manage anymore. You can give your documents to Archive Technologies and they protect them not just Physically but also Virtually. The company uses the world's most sophisticated document archiving software (DMS) to ensure all the data remains accessible and impervious to any breach.
Archive Technologies provides expertise in filing and records management to help businesses and organizations increase efficiency and decrease operational costs. In addition, it protects the client company's important documents at their warehouse and be responsible for that material.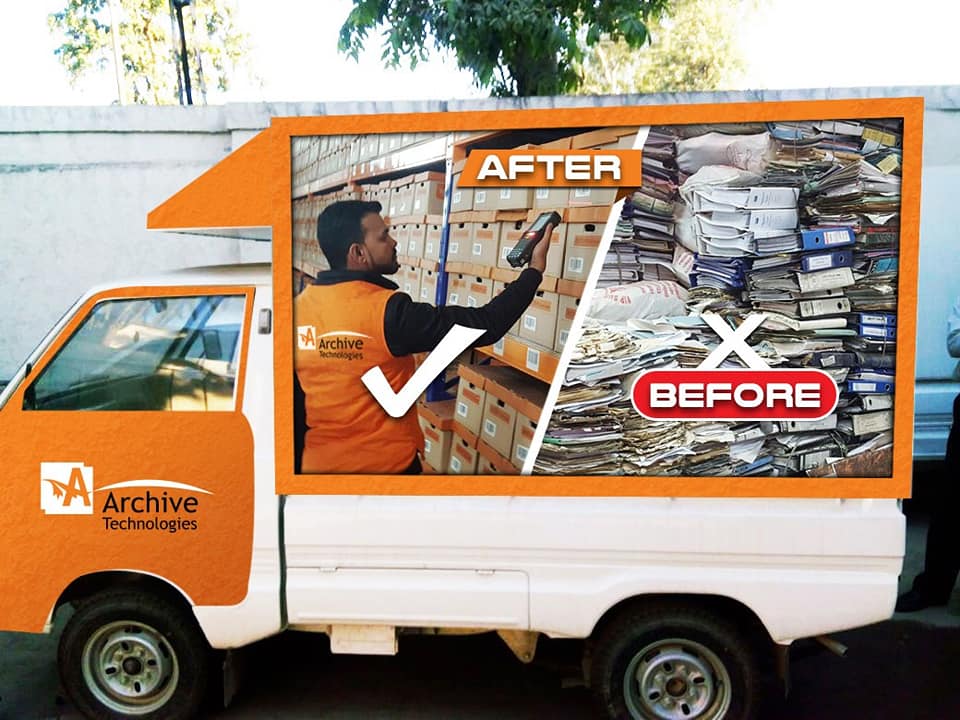 Services offered by Archive Technologies:
1. Physical Records Management
2. Scanning & Digitization
3. Digitization
4. Retrieval Utility
5.Electric Records Management
Digitization is one of the key propositions in our electronic document management, which allows files to become format compatible, retrievable, and responsive on different platforms and computing devices. We run daily checks to analyze and improve our security protocols. In addition to advanced records management the company also provides secure document destruction systems to help you achieve enhanced safety and security with peace of mind.