Careem is a name that can be a deserved synonym for words like trust, great customer service, and efficient solutions. After captivating its audience with its excellent, and unmatched ride-hailing services, Careem is now launching another one of its global ventures in Pakistan. Careem NOW is the latest addition to Careem's facilities available in Pakistan.
What is Careem NOW?
Careem NOW is Careem's version of a delivery application. According to Careem officials, the application will provide a seamless experience to its users. The application first started in major global cities like Dubai, Jeddah, Riyadh, Dammam, and Makkah. Initially, the scope of the application is to gather the majority of the restaurants in its operational areas and provide food delivery services.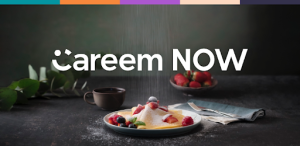 After the success of its pilot project in the mentioned cities, Careem decided to introduce the application in Pakistan. To do so, they chose Pakistan's busiest city, Karachi.
In an interview, the Managing Director of Careem NOW said:
"One of the largest cities in the region and a melting pot of different local, regional and international cuisines, Karachi is the perfect place to launch after successful launches in the UAE, Saudi Arabia, and Jordan. Only 15 percent of the food delivery market in our region currently operates online, but Careem NOW can capture and grow this market by enabling users to order from a wide range of restaurants easily with door-to-door delivery."
Customers are expecting a smoother and broader service than ever before. The idea of having to call up a restaurant and read out a list of items, and hope it's all written down correctly, are increasingly over-ordering by the is how the industry is moving. Younger customers are driving digital ordering – which in the US is growing three times faster than dine-in traffic – and it's a trend we believe is coming here."
Food Delivery Market
After witnessing Careem's supremacy in terms of ride-hailing services, we know that it never steps into something without proper homework. The food delivery market in Careem's operational areas is expected to hit a whopping total of $25 billion by 2022. With an investment of $150 million in Careem NOW, the company is ready to stamp its name all over the delivery platforms.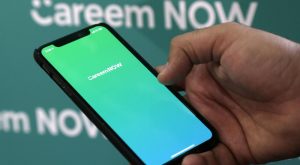 Launch Partners
Initially, the following food vendors have agreed to partner with Careem:
Subway,
Baskin Robbins,
Esquires Coffee,
OPTP,
Broadway Pizza,
Burger Lab,
Easy,
Juicy Lucy,
Chatterbox Cafe,
Hobnob,
Cafe Aylanto,
Fuschia,
Koel Cafe,
Tao, and
Yoshis.
DISCOUNTS
Regular Careem users have been spoiled by their favorite application for discounts and promo codes. To start off, the application is offering 50% off for all new customers.