In the midst of many influential companies, on the 3rd floor, Nest I/O towers high amongst it's neighbouring buildings.
The atmosphere is undoubtedly ultra-modern; from the walls to the furniture everything seems to be put together in the most understated way.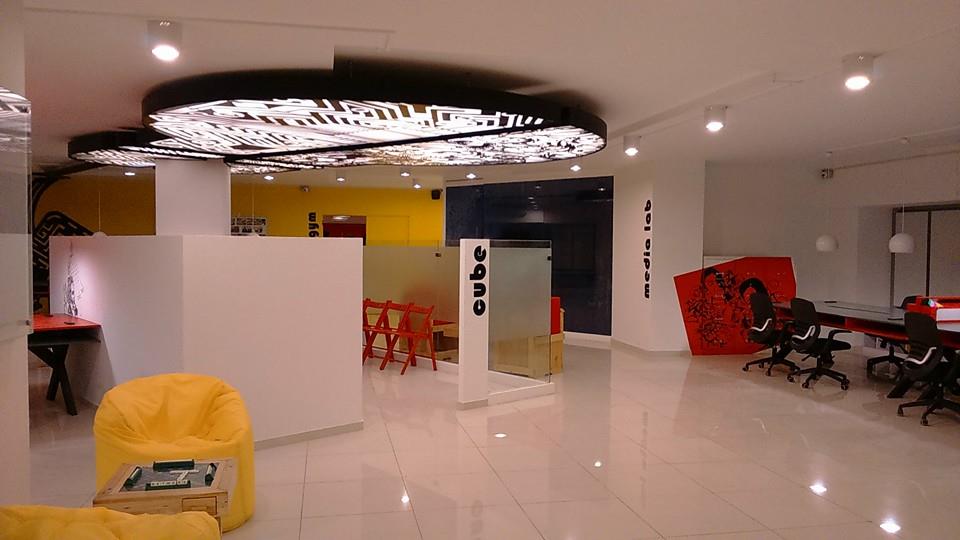 Nest I/O is a leading incubation center in Karachi which was launched by P@SHA and has Samsung and GoogleForEntrepreneurs as supporting partners.  Nest had humble beginnings and has now established itself as a prominent face of the startup community.
CEO Jehan Ara understood the issues that were faced by the novice entrepreneurs who could not find a formal accommodation to carry out their work. Detail is key at Nest I/O; the environment speaks volumes about this. The founders wanted to equip the members with all the necessities one can imagine.
The floor is facilitated with many options to brainstorm or relax and unwind. The office is very open and unbounded. You are welcome to find your niche spot and work.
How can I apply?
Anyone (or any team) can apply as an internal or an external incubatee.
Application Link: http://thenestio.com/apply-now/
About the Program
It's a straightforward process. The idea for the startup will be presented before a panel to be subjected to rigorous judging. After much evaluation, the startup will be incubated for 4 months. There will be 3 incubation cycles during the year:
March – June
July – October
November – February
Incubatees have a choice of either applying as an internal or an eternal incubatee. Applications for internal and external incubatees will be accepted through the website.  After the formal procedure of legal bindings, the teams will go through an orientation and will start officially at Nest I/O.
Program has following conditions:
Based in Karachi (Monday to Saturday, 9 am to 6 pm)
The Nest i/o only incubates products and not services.
Minimum criteria for being a part of IIP: The startup needs to have a Minimum Viable Product (MVP). An MVP is that version of a new product which allows a team to collect the maximum amount of validated learning about customers with the least effort. Please note that only-ideas will not be entertained.
Co-founders of the startup need to be working out of The Nest i/o during the incubation period. Employees and interns are not counted as team representatives.
Maximum number of team members per team that can be stationed at The Nest i/o at a given time are 4 (subject to availability of space).
Startups Incubated by The Nest I/O
Some of the incubated startups include
and many others
Nest I/O not only provides working space but also networking facilities, training, mentorship, and access to investors. Nest I/O does not take equity in any startup!

Enabling Innovation – The Nest I/O
Visit The Nest I/O